CDK Salty is changing when and how insurance is bought. Salty digitizes the customer experience by providing a bindable quote without leaving the car-buying process. The Salty dashboard, which is used by our in-house agents and our partners (the dealerships), holds all customer information, history, and communications.
The Problem
As Salty started to expand and launch in more dealerships, the number of forms submitted through the dashboard nearly tripled. Our agents were not only expected to keep up but also send the customer a quote within 8 minutes of the customer submitting the form. The average quote time for our agents from start to send was 12+ minutes. Our sales team was also not hitting their monthly lead and sales metrics.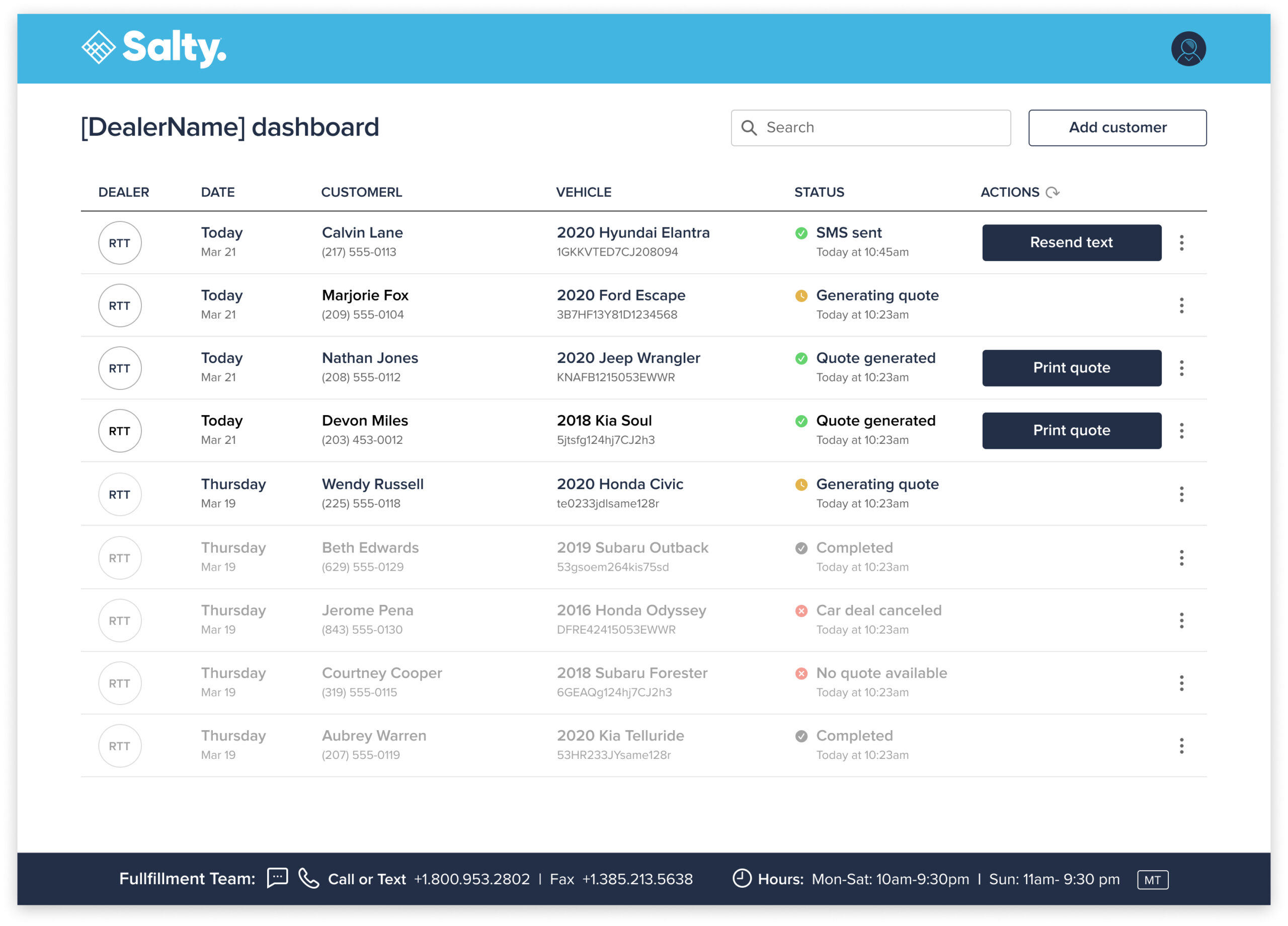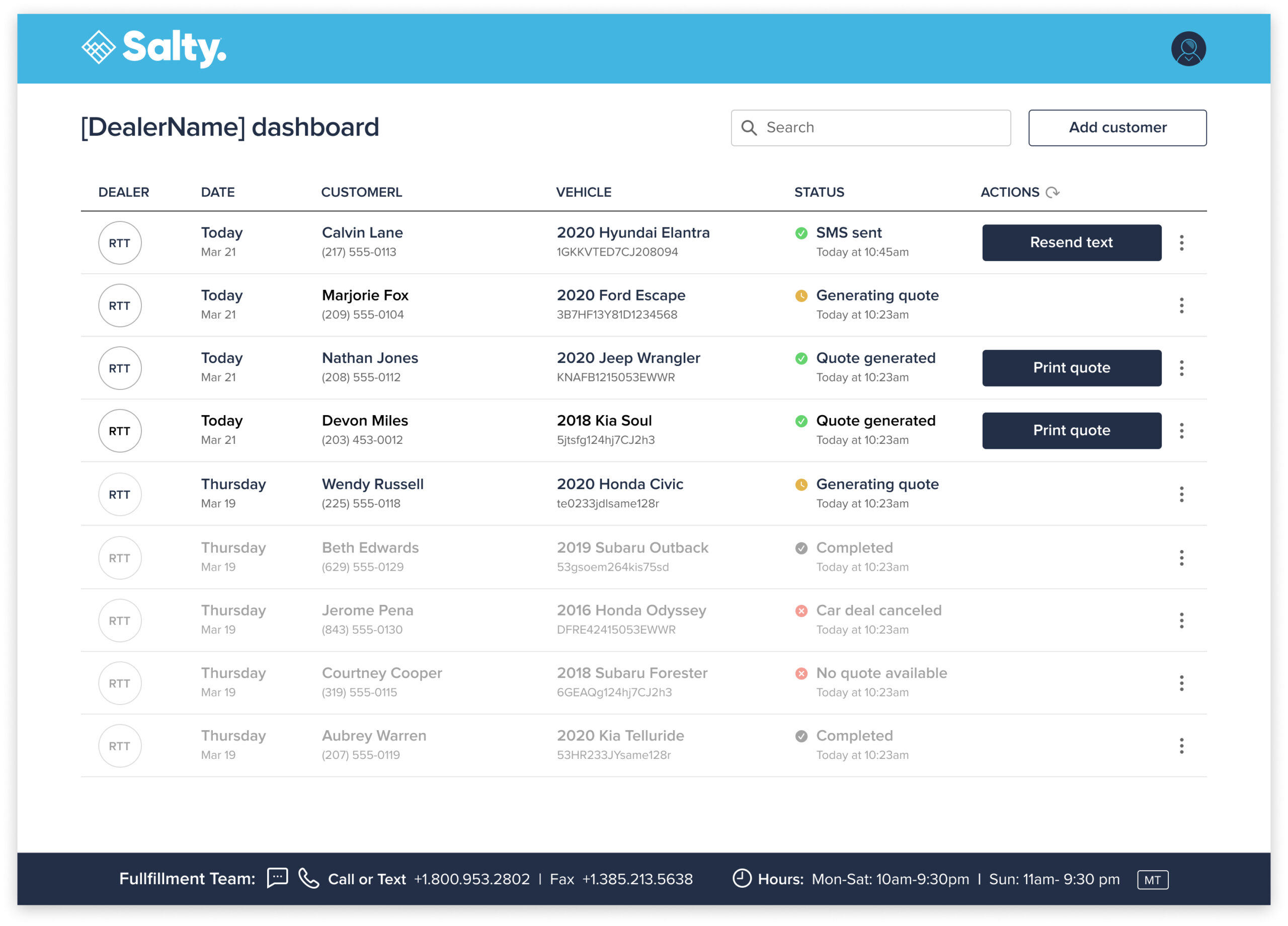 The dashboard before improvements
We determined that our main objective is to increase quoting time for our agents and keep leads a priority for our sales team.
The Redesign Process
We went through a card sorting session with our agents and sales team to determine which functions were needed and what information was important and should be easily accessible. The dashboard's hierarchy of information had to be evaluated and tested to determine how much value it was bringing to the team and if was the reason for keeping quoting times high.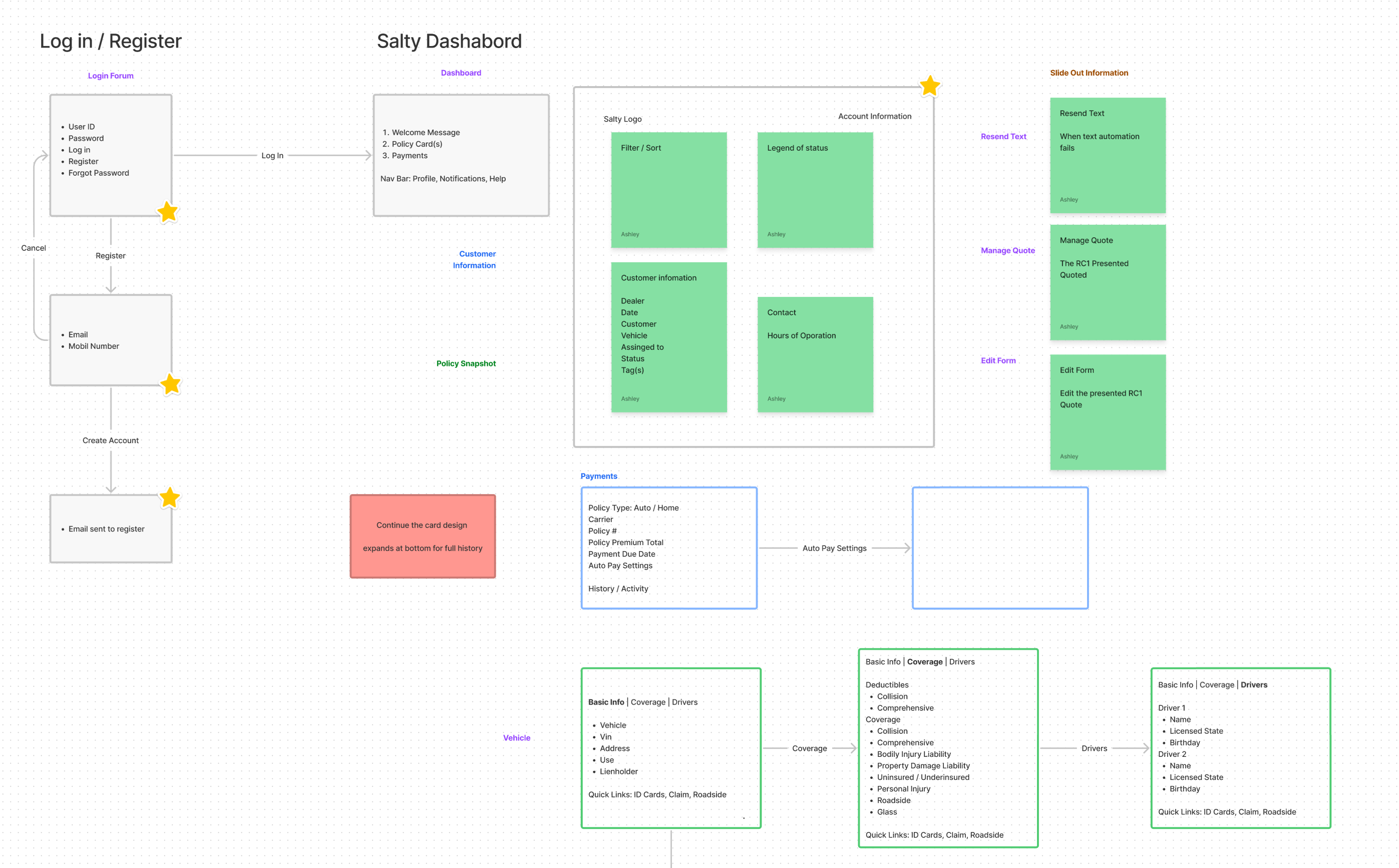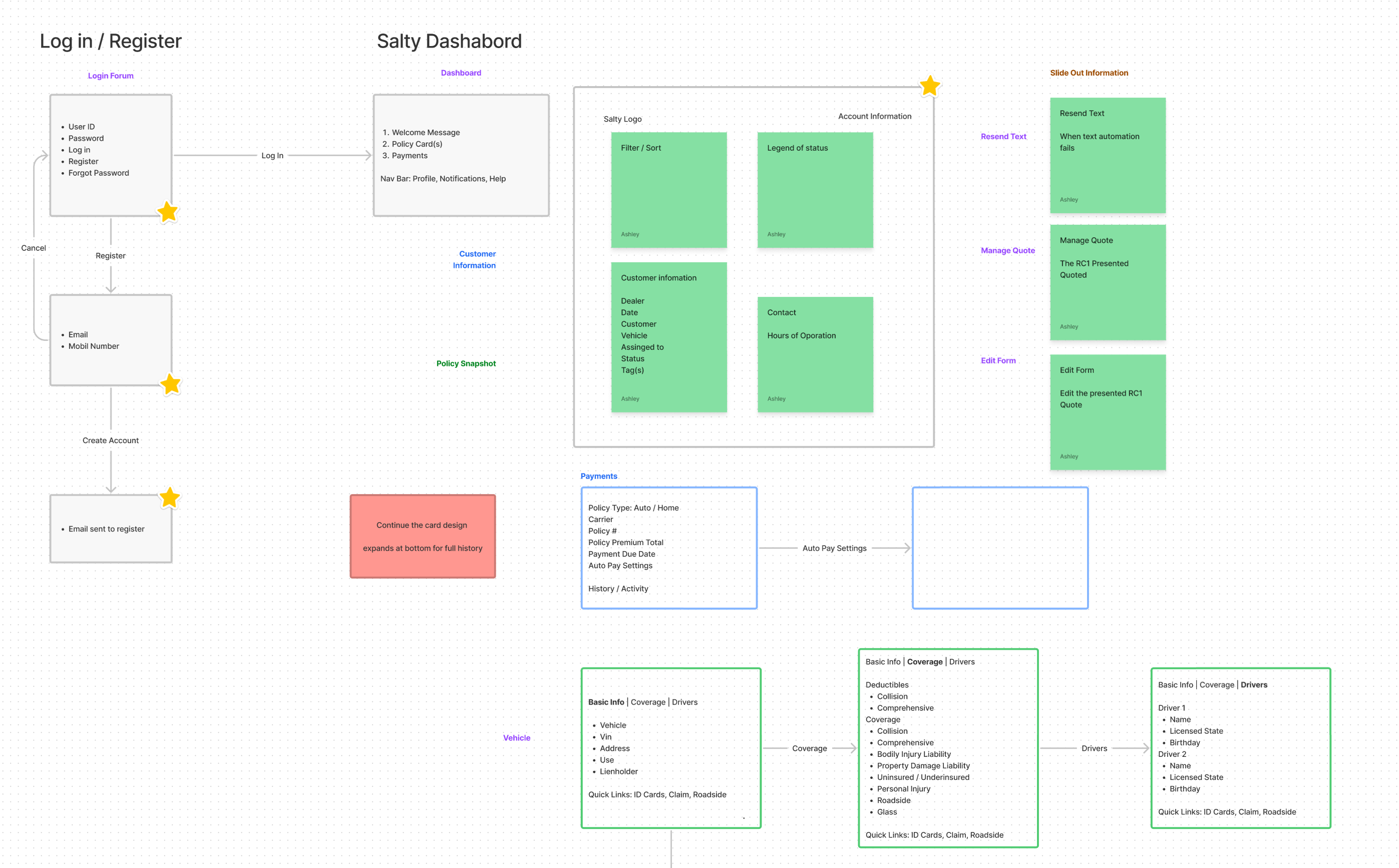 Discovery
I sent out a survey to our sales department and in-house agents to quickly inquire about what should be added or removed from our dashboard. The goal of this was to discover quick changes and adjustments on simple improvements that could be executed quickly.
Findings
1. Once the customer has submitted a form the ability to view all their information in one place without having to go back through the form would save on manual quote times. It would also provide a better customer experience because the agent would not need to ask the customer twice for the information they already submitted.

2. Add a filter or sort option so team members can prioritize information that was important to them. Sales could see leads and agents could see customers submitting forms.

3. Some agents are bi-lingual so the ability to filter Spanish-speaking customers was important in eliminating customer transfers and placing them on hold.

4. A big feature request was to integrate a call or SMS feature into the dash so agents did not have to leave the quoting page to communicate with customers and vise versa. When agents left the messaging app to start a quote there was no way for them to be notified of unread messages.
Based on all of our findings, we narrowed our focus into 4 areas for potential improvement of our original dashboard:

1. A customer summary slide out
2. A filter/sort feature
3. Integrated Call/SMS and a customer's touchpoint history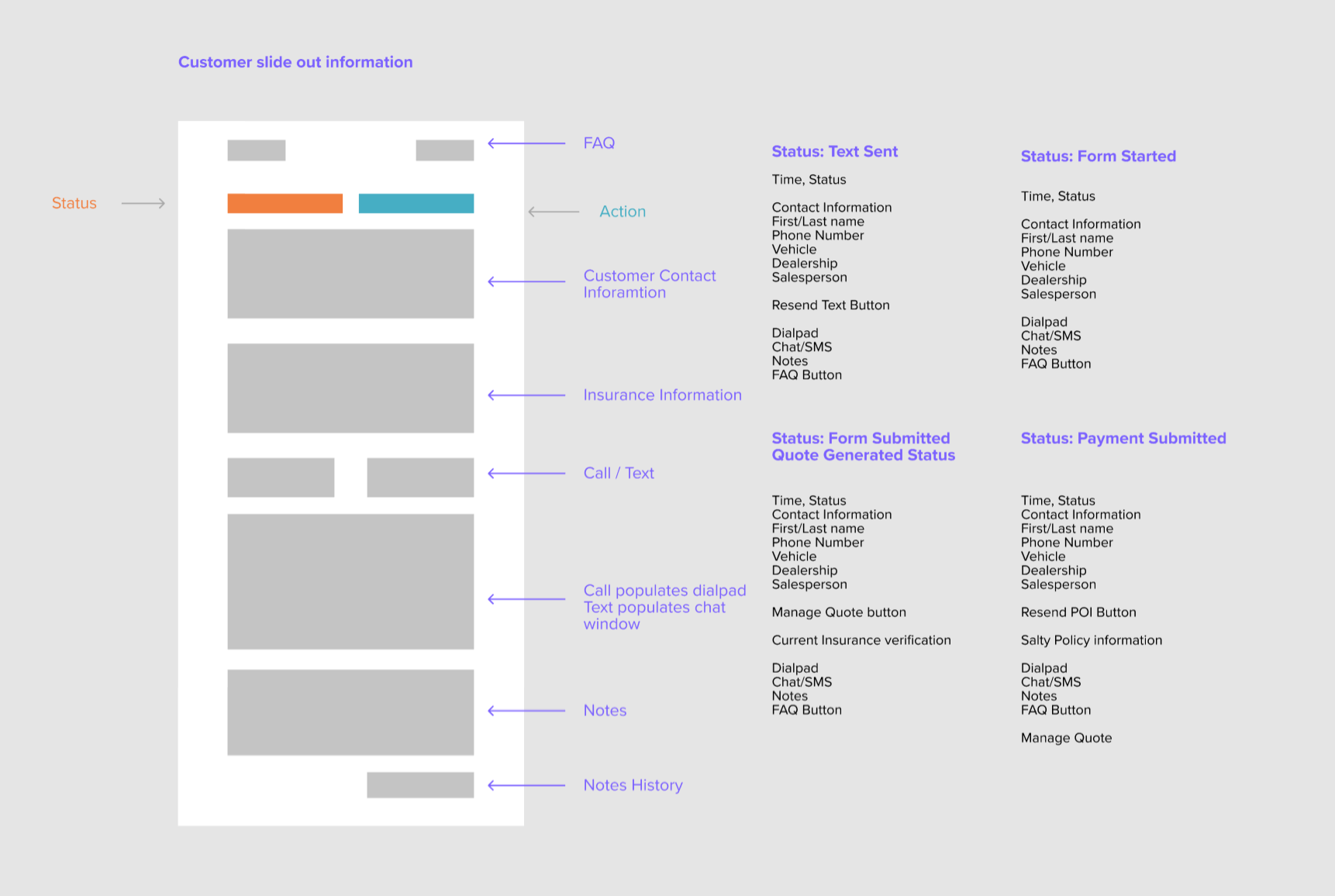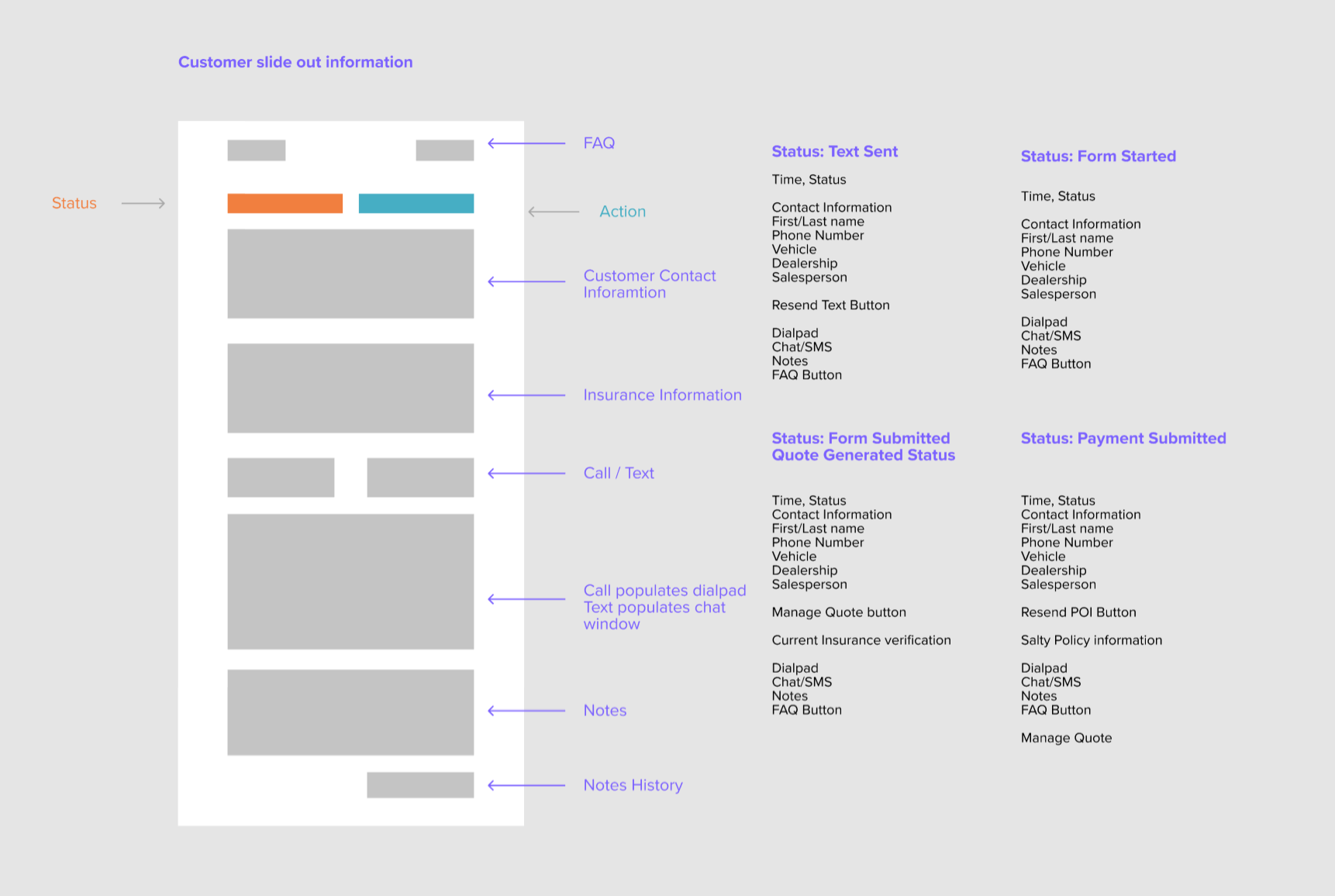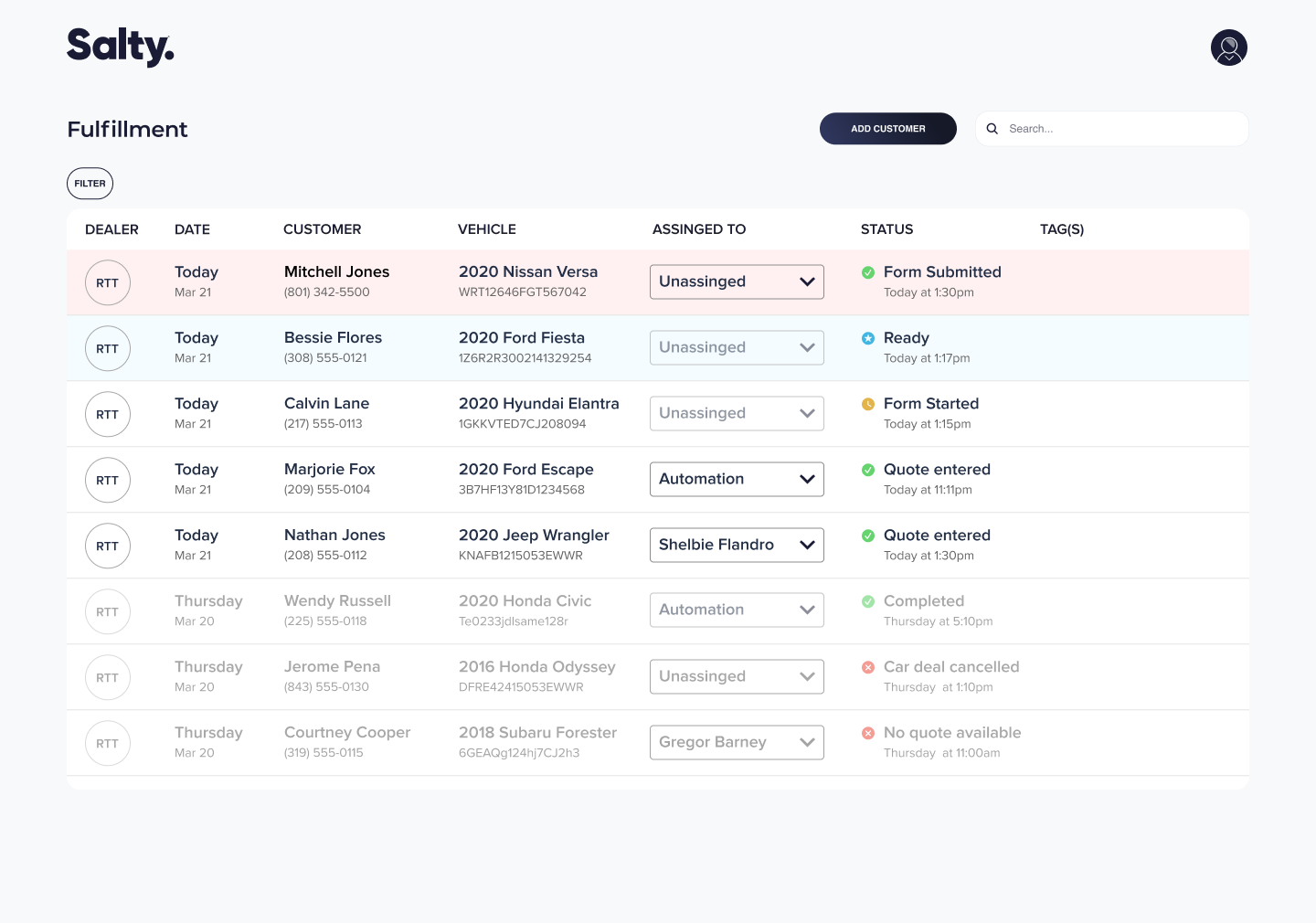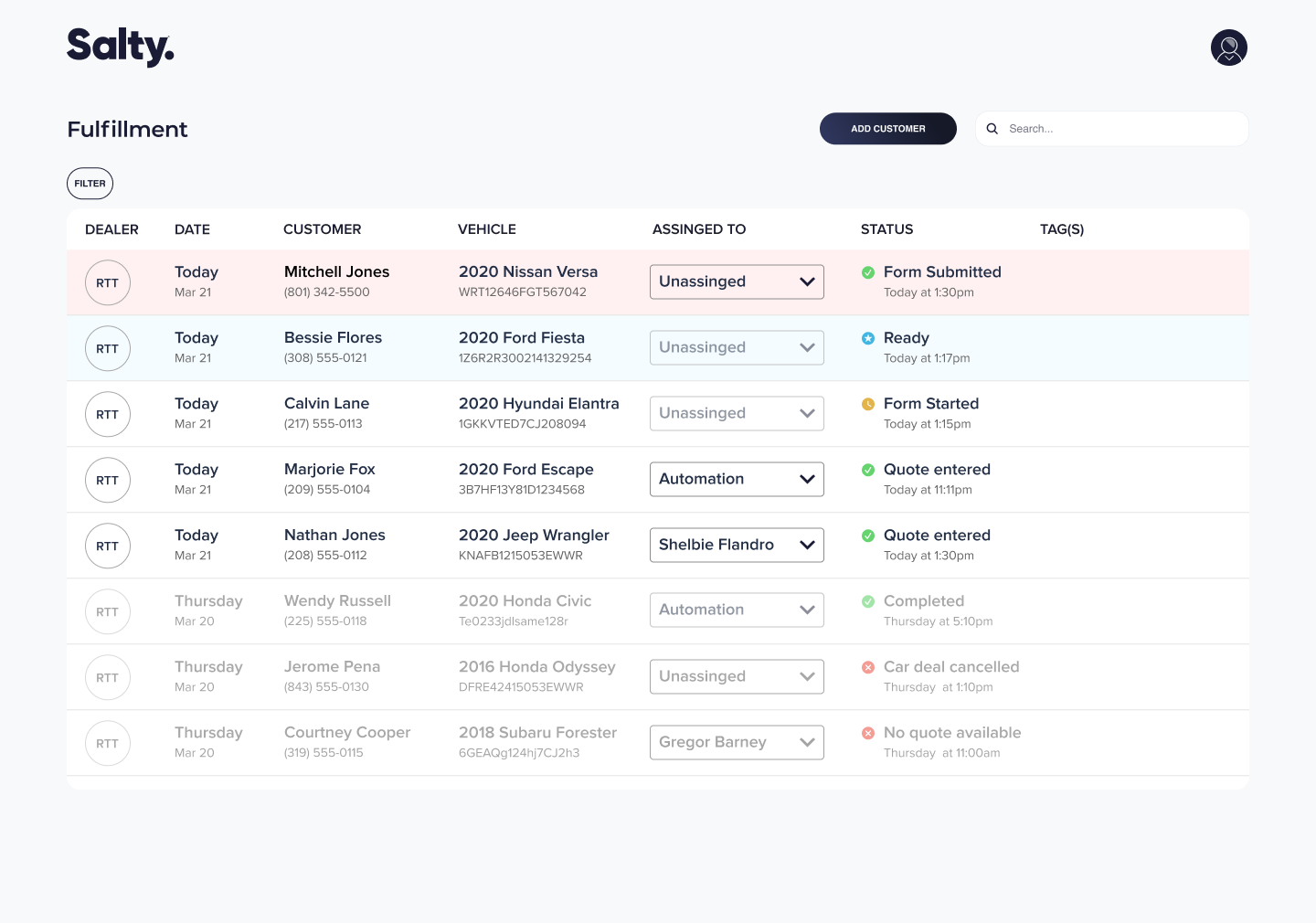 The Customer Slide Out
The customer slide-out has all the information an agent or sales representative needs to generate a quote or communicate with the customer. The hierarchy of the information is now representative of the actual flow of the quoting process.
Customers are now assigned an agent (top right-hand corner) to help with leads and the follow-up process.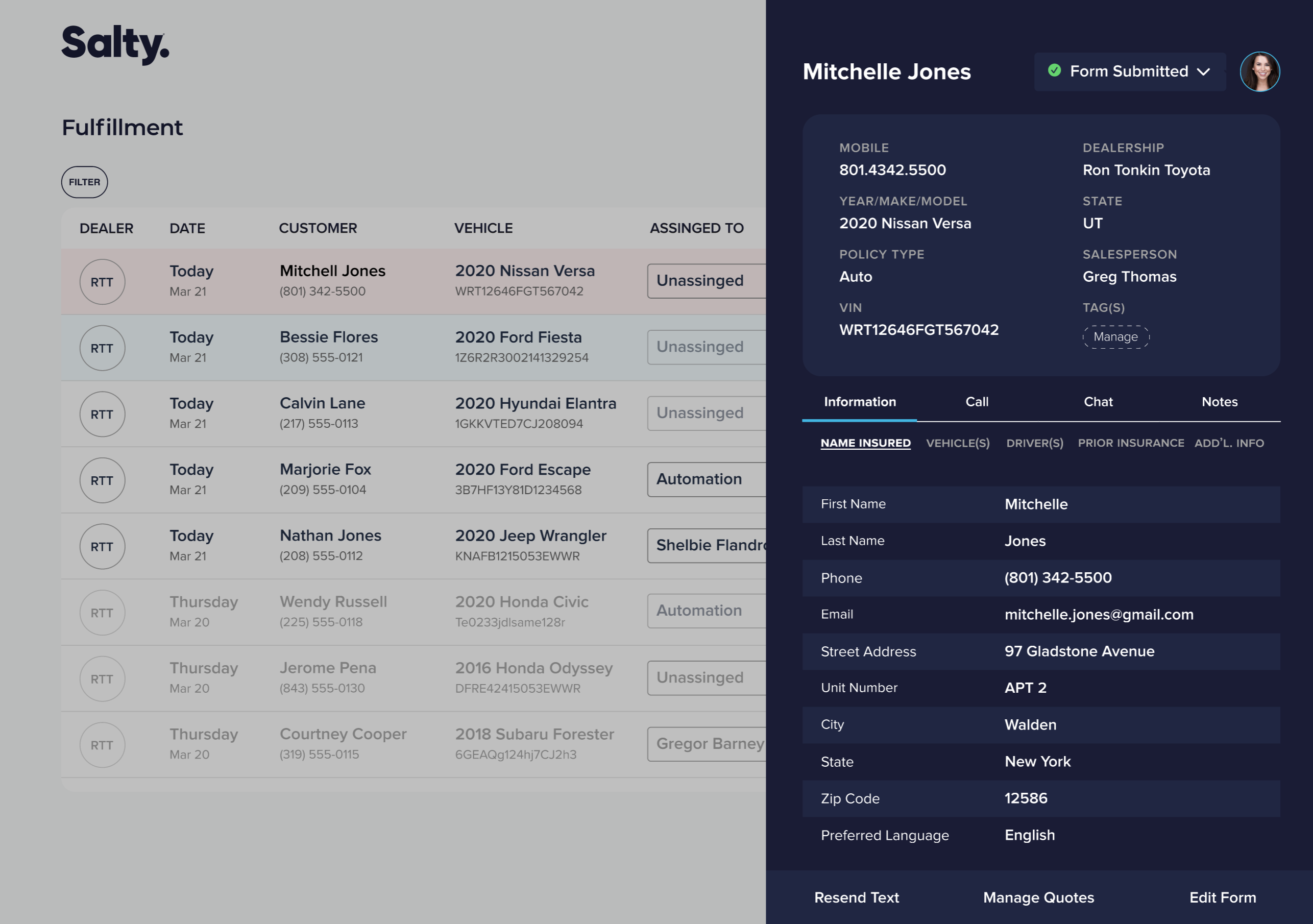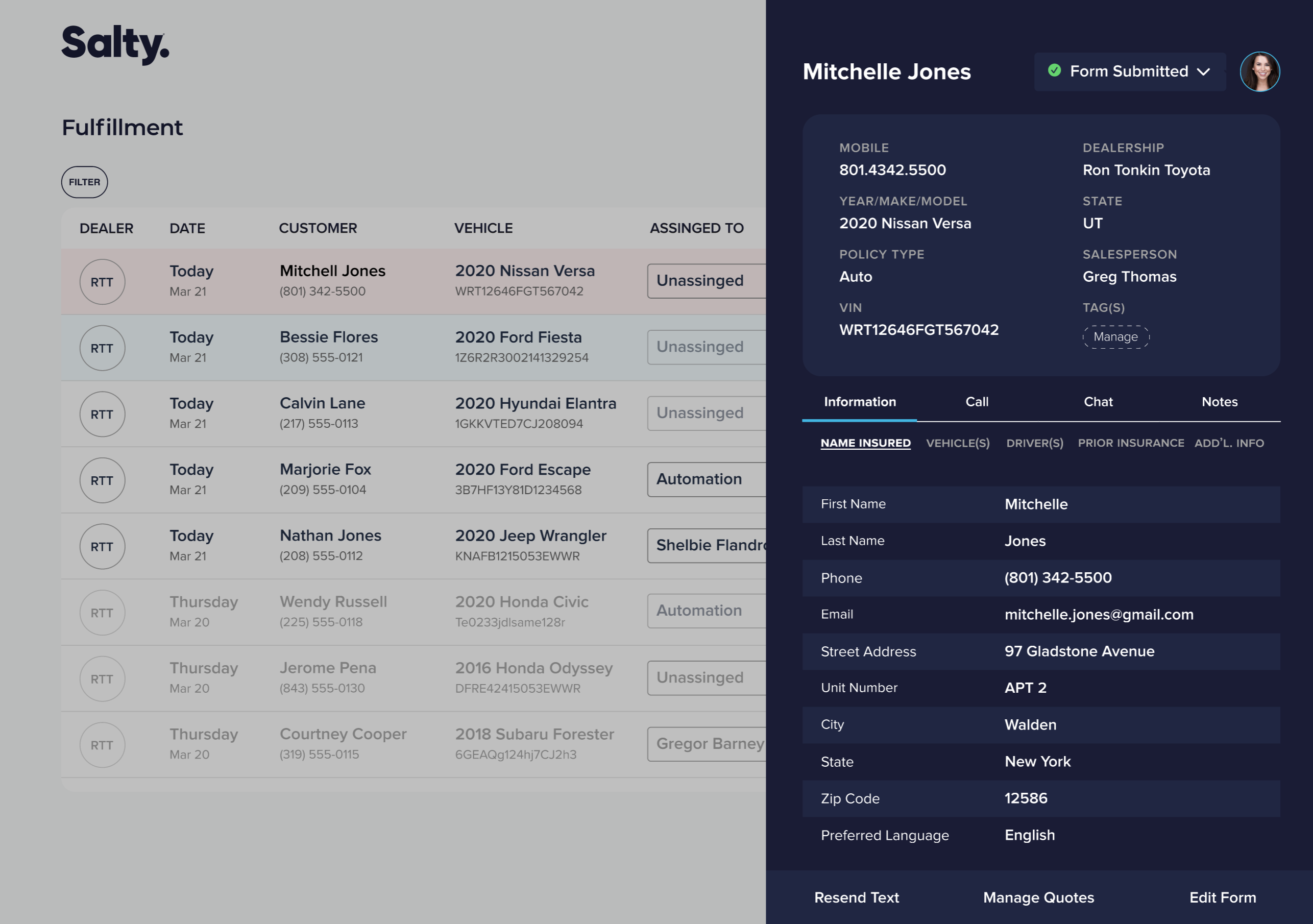 Filtering & Sorting
Feedback from agents and sales representatives allowed us to create the first iteration of filter options.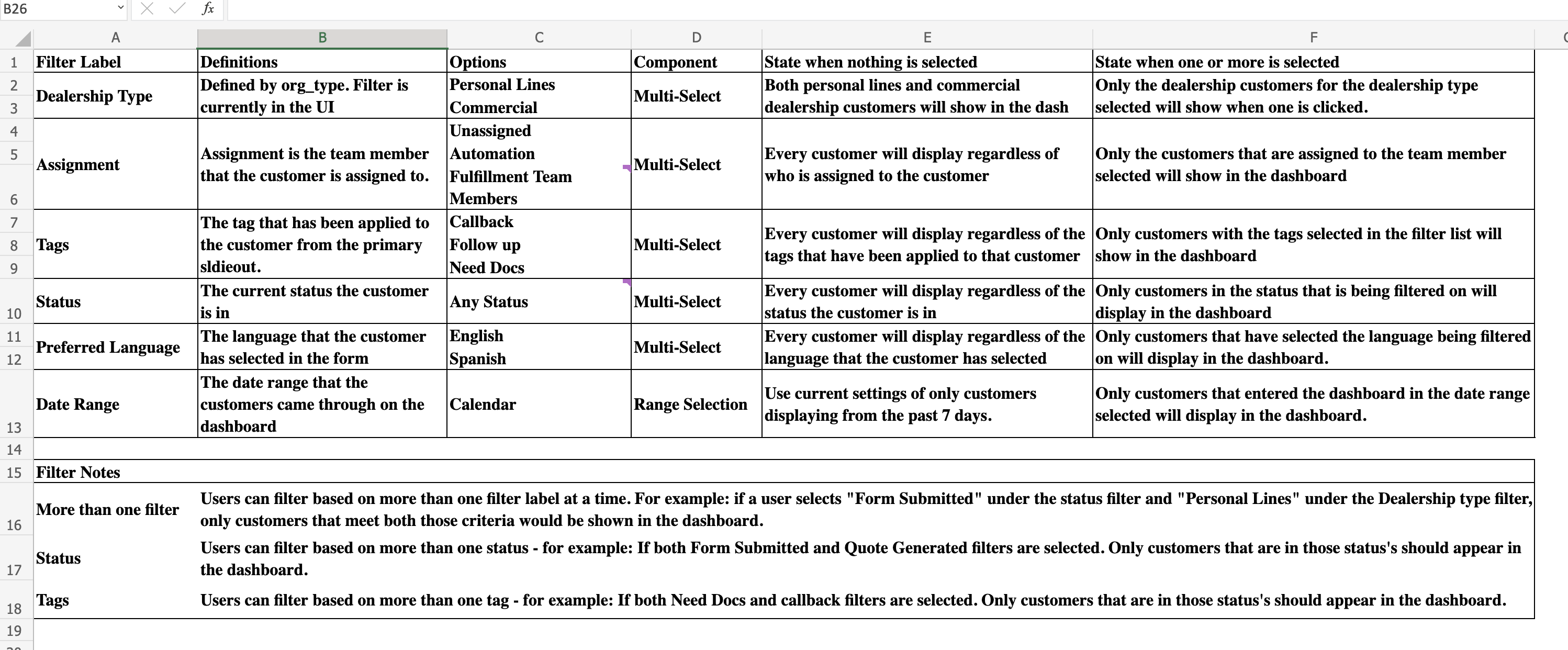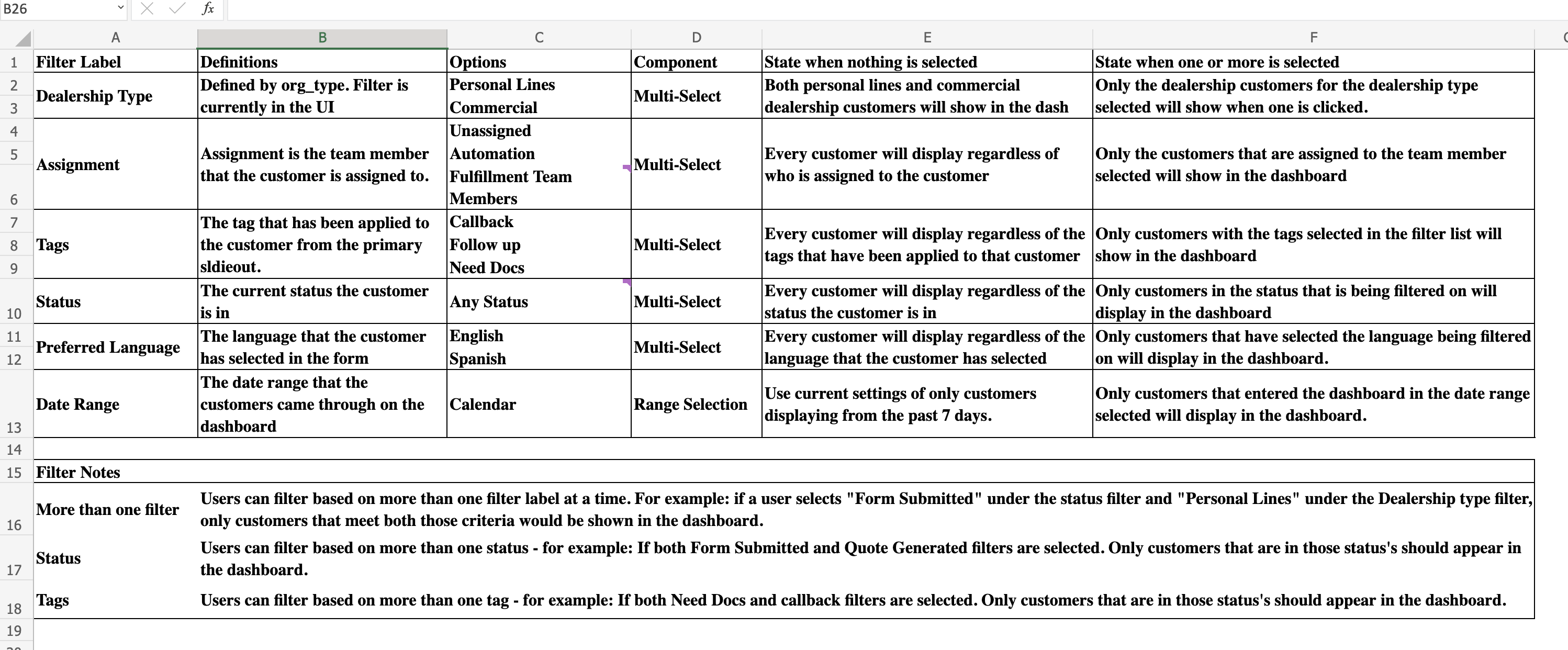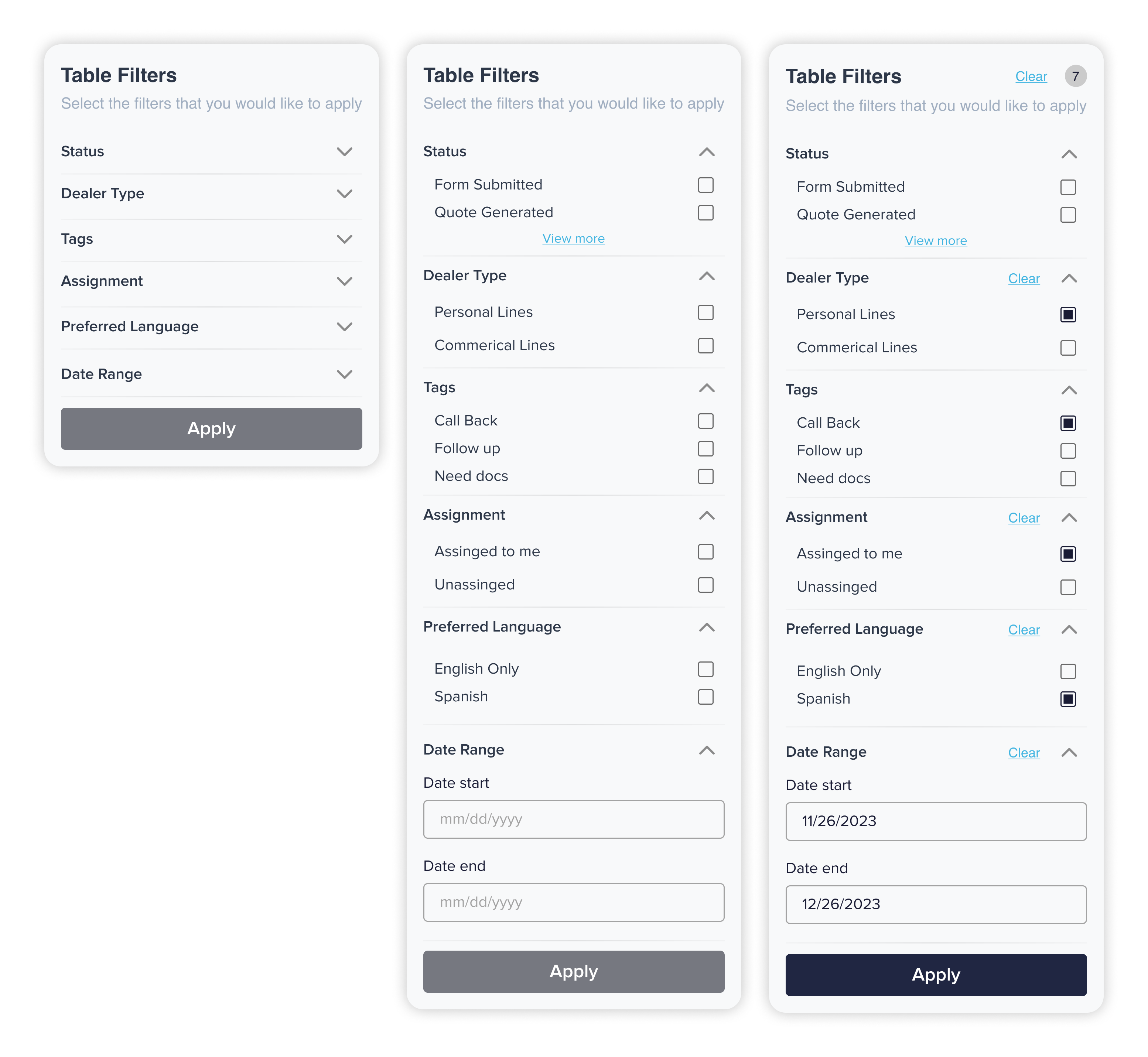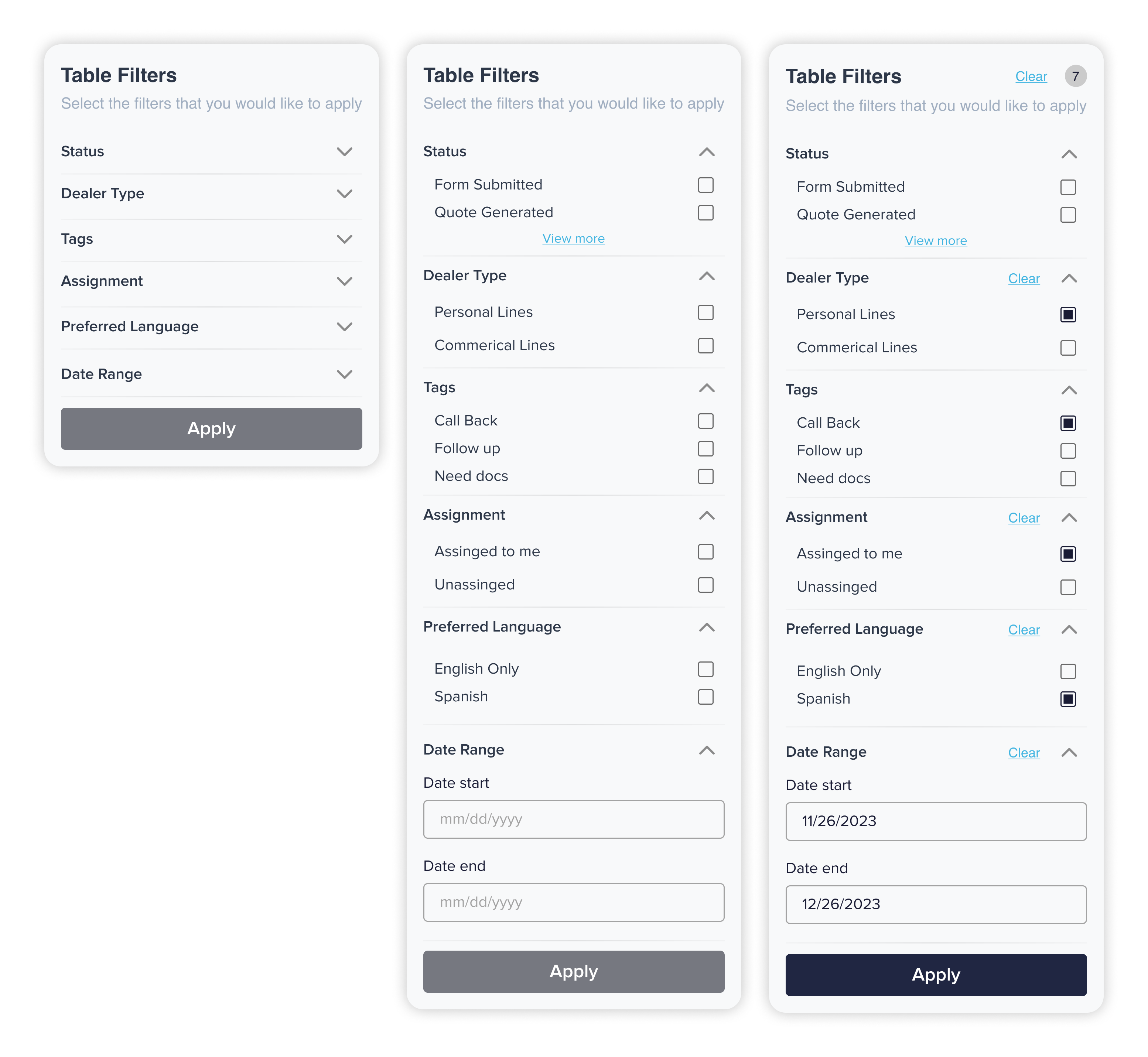 Integrated Call/SMS
The history tab appears once past calls and chats are added to the log.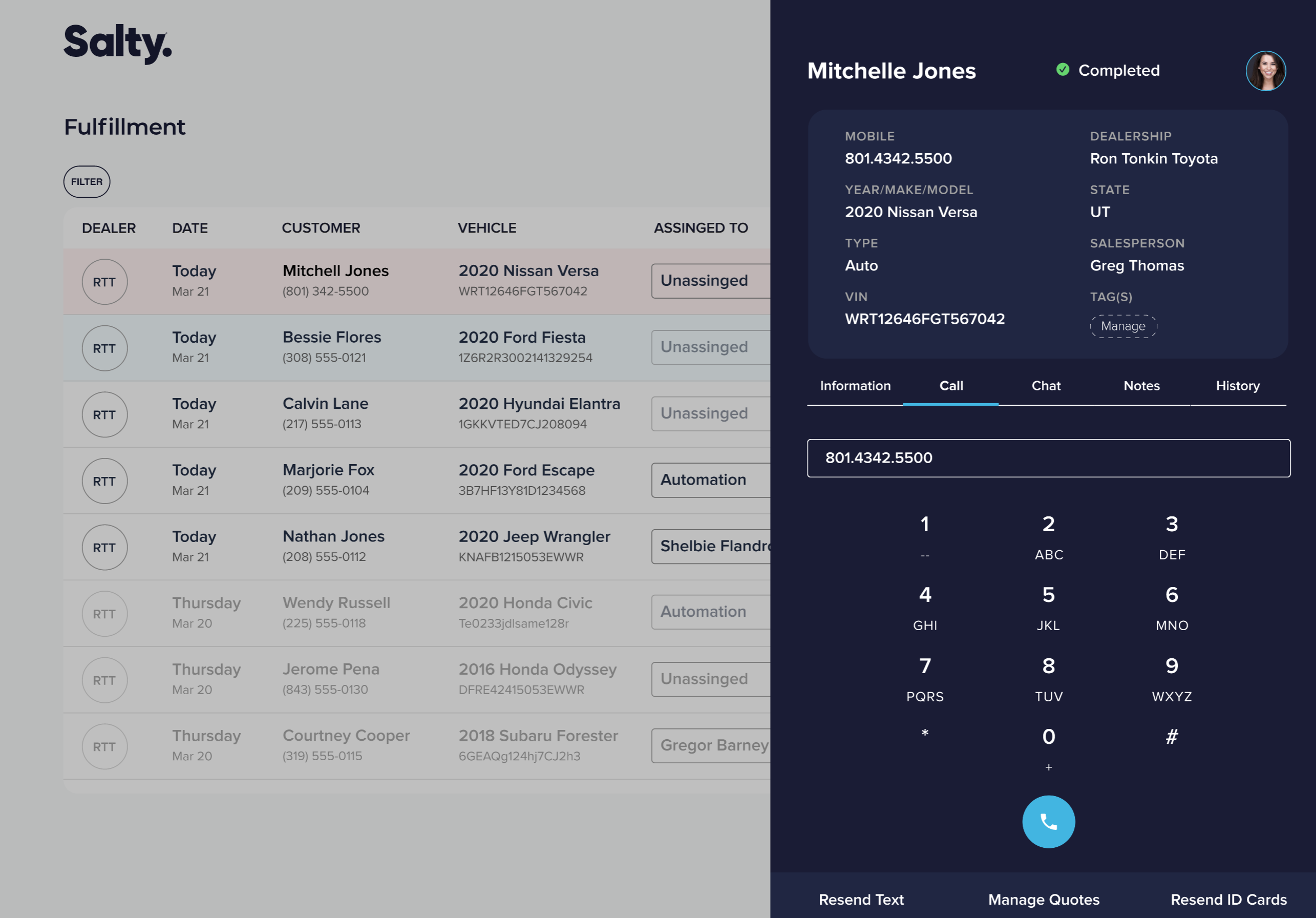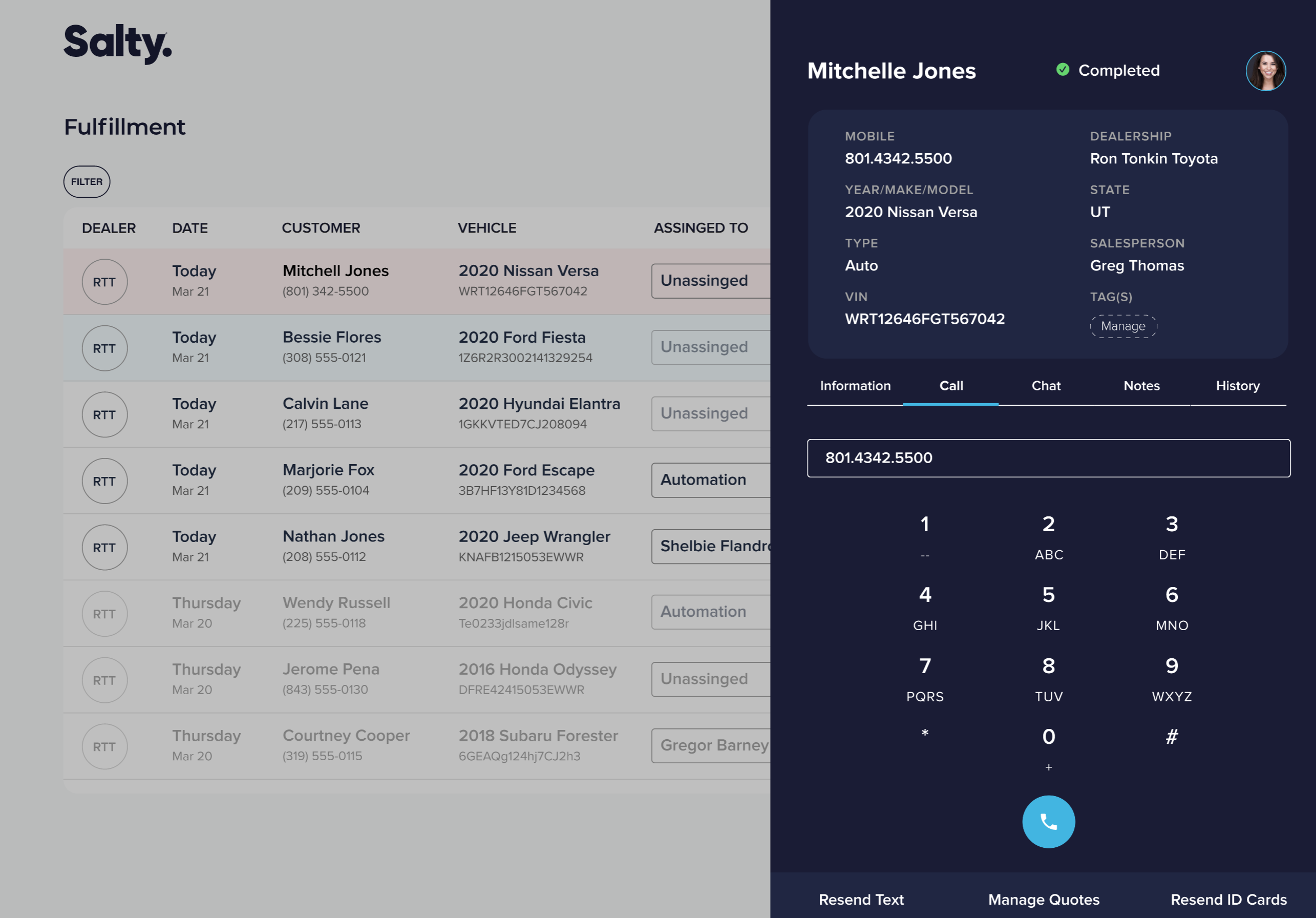 Integrated Quote & Form Management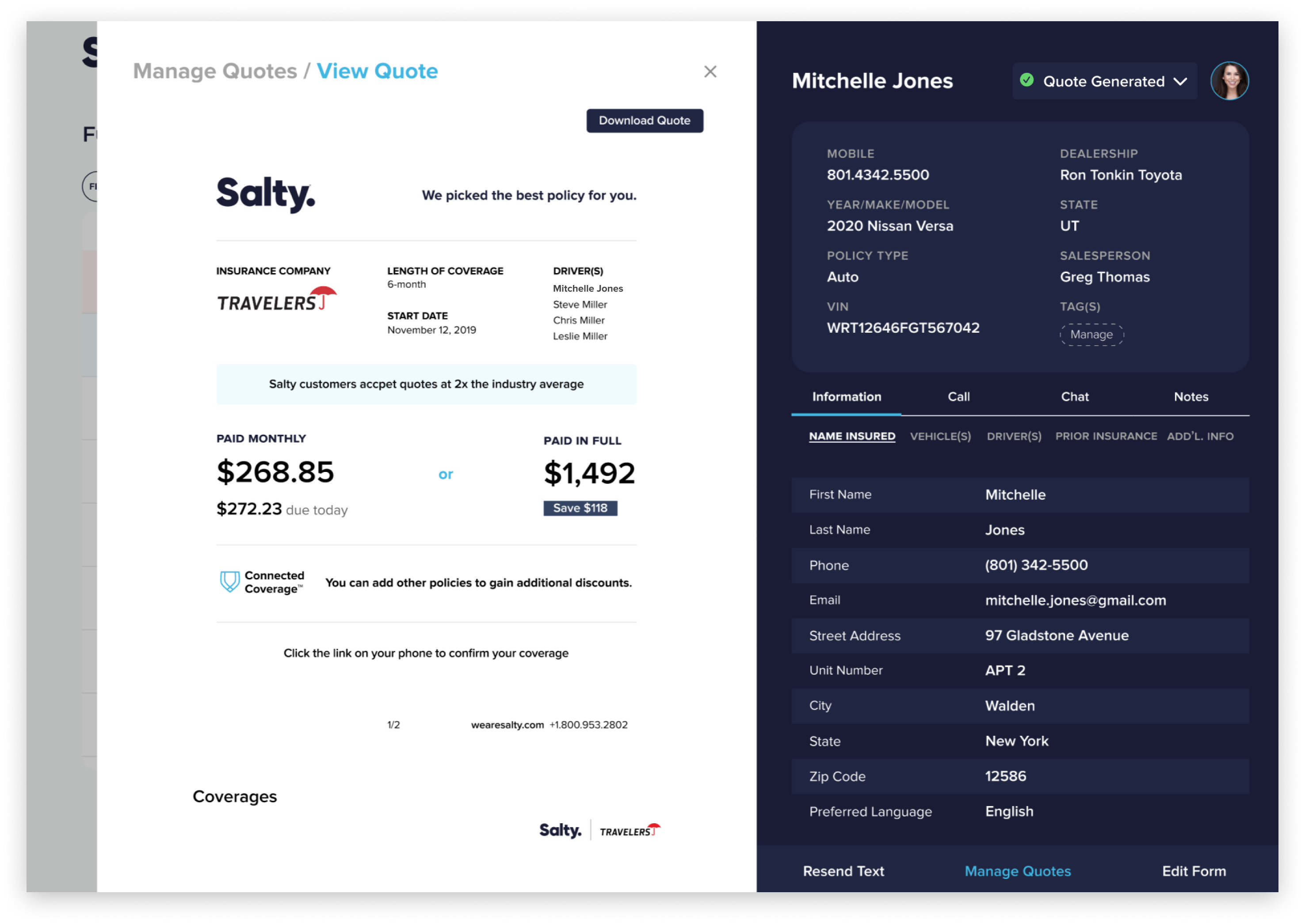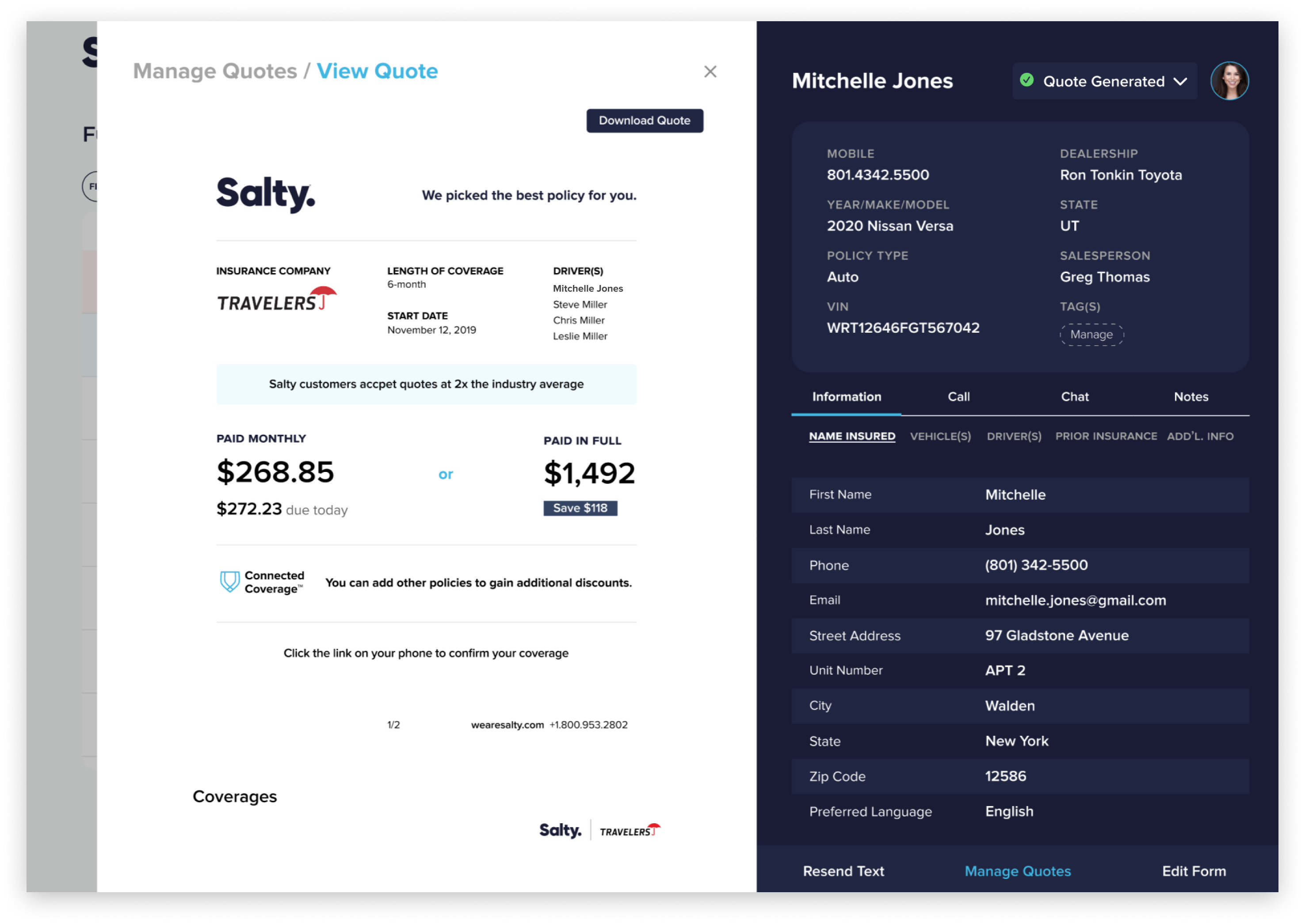 The released version of the dashboard has been well received by the Salty team. However, there are still improvements that can be made. The product team is currently monitoring usage and feedback and improving and adding features that come to our attention.
We are currently working on the usability of the history tab and improving the dealer dashboard.